What They're Saying | Book #1 of The Patriarch
Jameson Gregg
Gold Medal winner, IBPA Benjamin Franklin Award "Georgia Author of the Year"
"Crawl through the trenches of France with American infantrymen and experience the horrendous brutality of WWI warfare … reminiscent of the carnage in Civil War battle scenes in The Red Badge of Courage. Then follow the "doughboys" as they assimilate back into American society, often with heartbreaking and unforgettable outcomes."  
"Once again, Larry Freeland tells a masterful story. Anxiously awaiting to read books two and three of "Legacy of Honor" trilogy."
 "A captivating realistic story of one man's World War I experiences both on the battlefield and postwar; a powerful account of the strength, hope and love that triumphs over the many obstacles soldiers and veterans endure."   
James Harvey
Author of Grayton Beach Affair
"Freeland weaves together an exciting, action packed, and historically accurate tale of war and romance during and after World War 1."
"This book plunged me into World War I – you can smell the filthy trenches, your lungs burn from the gas, you are ducking to avoid being shot. And oh! how Freeland can create a bad guy! And a sweet love story."
"If the first book in the trilogy, Legacy of Honor by Larry Freeland is an accurate indicator, this series should be read by everyone. The descriptions of fighting in the trenches and the struggles of the soldiers in World War I is amazingly accurate. Almost nothing is overlooked with cars, baseball, steel mills, strikes and the bonus army.  This journey into the key events of the early 20th century through the eyes of Sam's family and friends is very moving and makes the history come alive to many who may have previously only read the dry historic accounts of so many pivotal events from our past."
"The reader begins on the war front, experiencing the horrors of the fight as if in the bunkers himself. Eventually, he learns the hardships of transitioning to his 'new normal' life back home, after surviving the travesty of his war experience. An emotional and intellectual journey."
"Vivid descriptions of the horrors of World War I trench war fare combined with a tender love story seized my range of emotions! The Patriarch weaves a story of one man's indomitable spirit, leadership, and courage as a compelling introduction to the saga of the McCormick family. Can't wait to read how this family deals with the trials and tribulations of the twentieth century."
F. Michele Jones
Retired Teacher of Creative Writing
"An incredible piece of historical fiction centered on Sam... a soldier, a Company First Sergeant, and finally a WW1 vet who returns to an America that does little to support those who bravely fought on its behalf. Larry has created a riveting storyline with well-developed characters that traverse the war and the historical years beyond."
Larry Freeland served in Vietnam with the 101st  Airborne Division as an Infantry Officer and CH-47 helicopter pilot.  He has been a banker, financial consultant, and College Instructor in Management and Leadership Development. He is now retired and living in North Georgia. He enjoys fundraising for Cystic Fibrosis, volunteering for Veterans events, driving his Corvette, and writing books…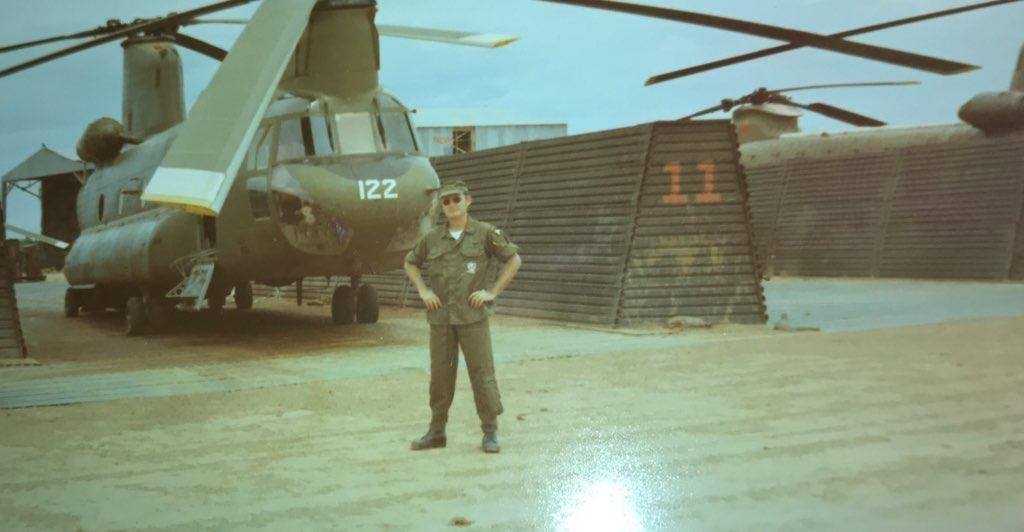 Chariots in the Sky
A dedicated U. S. Army assault helicopter pilot in Vietnam just wants to do his job and return home to his wife and family.  But to do so, he has to survive harrowing combat missions, bad weather, mechanical problems, human error, and a commander who is more interested in personal glory and promotion than his men's well being. Along the way, he participated in the last major American combat operation of the war. Lam Son 719, a major incursion into Laos, which lasted sixty days and was the costliest period of the war for helicopter pilots and crew members.
LCDR B. Hood
USNR
Chariots in the Sky is a harrowing combat helicopter ride through wartime Vietnam. This fast paced experience of war comes to life through the eyes and exploits of Army assault helicopter pilot, Captain Taylor St. James. This is a dramatic and exciting story that puts you right in the middle of the action. Read this for a solemn appreciation of what it was like for our assault pilots and crews fighting the war in Vietnam.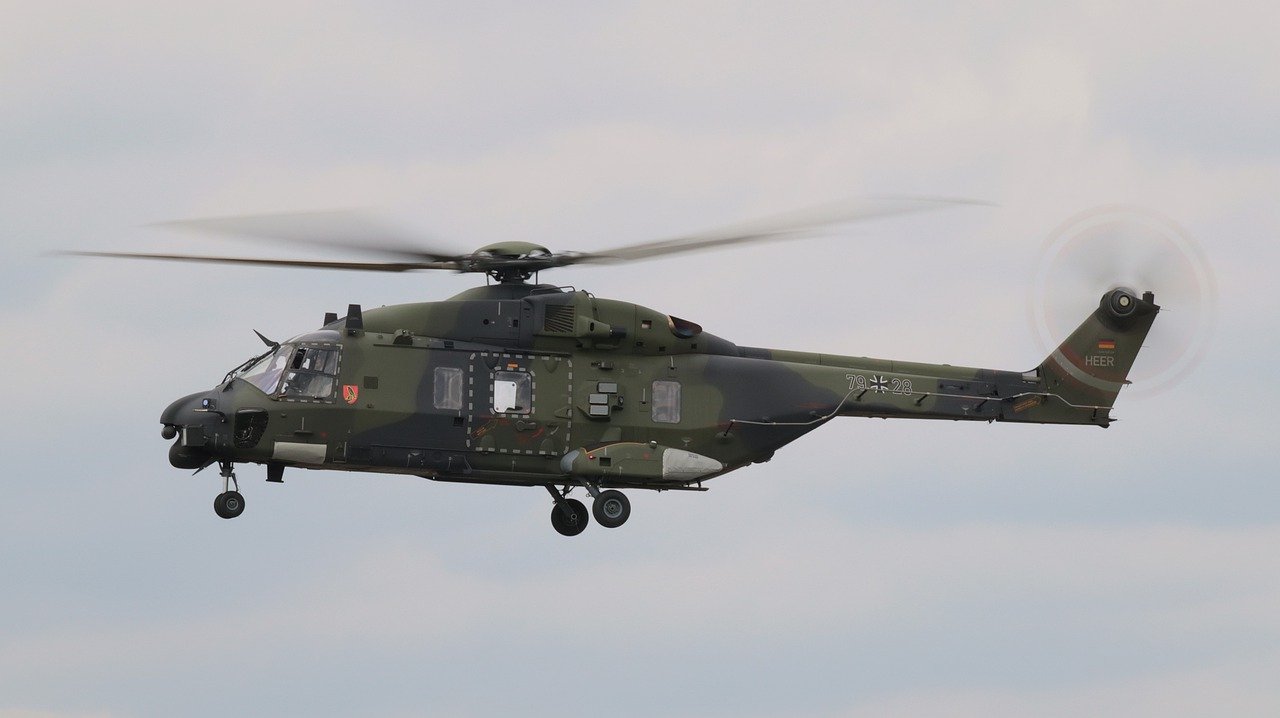 Ray Brown
I thoroughly enjoyed this book. There are very few books that I start and don't want to put down. This is one of them. It is an eye-opening look into the world of American helicopter aircrews at war in Vietnam.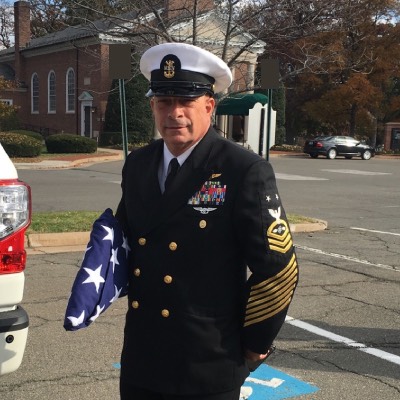 George Lean
AVCM (NAC/AW)
HELICOPTER LIFE, Spring 2021
A nicely written, exciting book. Larry Freeland was in Vietnam himself serving one tour with the 101st Airborne Division as a CH-47 pilot and he replays the feeling of time and place extremely well. Well worth reading.
A gripping novel of helicopter action in Vietnam. The characters were well developed and the plot was great. The action scenes were interesting and suspenseful. I really enjoyed this book and will look for more from this author. A must read.
I have read "Chariots in the Sky'' by Larry A. Freeland. This is a great novel about chopper pilots at the end of the Vietnam war. I have read many books about this conflict both fiction and nonfiction and this one reads almost like nonfiction. The statistics about chopper pilots is amazing, almost half the choppers were lost during the war. In this book although fiction you get a feel for the most crazy things that can occur in a war zone and how it is to live with it. I must thank @publishauthority @netgalley for giving me this advance copy and the author @larryfreeland_author for writing a great book.
The VHPA Aviator
May/June 2021
The subtitle "A Story About U.S. Assault Helicopter Pilots at War in Vietnam" tells a potential reader exactly what this book is about. There are more than enough harrowing flying scenes and firefights on the ground that will keep readers of this genre interested. For Army Aviators, "Chariots in the Sky" is a realistic and fictionalized tale of what they endured during their time in Vietnam.
Alex
O-Medical Evacuation Helicopter Pilot, 57th Medical Detachment (DUSTOFF), Vietnam, 1965
As I read through the book and you described the actual flying/maneuvering of the UH-1 I found myself thinking, "Self, did you really do that?" It was so long ago that it seemed like something I never knew how to do but I know I did and I am proud I once was skilled enough to be selected to fly a Huey and in particular to fly Dustoff. Next to my family it is the best thing I have ever been involved in. Your characters went through some really harrowing missions!
A compelling story of the life of a combat helicopter pilot in Vietnam. A tribute to the bravery of all soldiers who risk their lives daily for the freedoms we enjoy each day.
Tom Lokey
Major, USAF, Retired
I've known the author for almost 50 years, but never realized or gave much thought to his experiences during that time. While this is a fictional novel, it is based upon his experiences and actual historical events. I suspect many veterans will recognize some of the characters in this book as did I. This is a good read for those interested in aviation's contribution to the war effort in Southeast Asia.
This book puts you into a combat helicopter pilot's seat for an emotional ride of your life time! It touches every emotion and every chapter draws you to the next! It is hard to put down! Very well written for everyone to read!
Well written book reflecting the trials and courage of American helicopter pilots and crews during the Vietnam war. This is the best book I have read on the Vietnam War as it reflects not only the military history but the human side of the War.
"...a worthwhile peek into the horrors of war."
This book is an exciting and informative look into the life of a helicopter pilot during the Vietnam War. It reveals that the enemy was much more than the NVA. The enemy was lurking around every corner, from "leadership" to weather to the pain of losing multiple friends to the unimaginable stress of flying extremely dangerous missions. "Chariots in the Sky" salutes the brave, talented pilots who risked it all and did win. It took a transparent, honest soul to make a story about the Vietnam War exciting for this girl.
The author of Chariots in the Sky brings to life the experiences of a combat helicopter pilot and crew in the Vietnam war. Chariots in the Sky places readers in the assault helicopter as the horrific insanity of war rages. It makes the reader appreciate the difficulties of a soldier who has been separated from his country and loved ones while he also must deal with the politics of his superiors in the chain of command. A good book to read and a war that should never be forgotten.
For any Viet Nam vet who depended on the choppers to take him to his objective or act as Medivac for wounded personnel in the battlefield, a great read. Also, this book has the protagonist, ie, an officer who sacrificed his men to climb the ladder of success. Although fiction, the author was a chopper pilot, who has been there, done that. Enjoy.
I loved the book! Anne and I do a lot of reading - Clancy, Patterson, Jeremy Waldron and a few others and I have to say Chariots In The Sky is right up there with some of the best. The book really held my attention and let me visualize all of the various scenes as they unfolded. I think you are a very talented writer and I am looking forward to your next story. My only suggestion is that you "write faster"!
Written in such a way that you could be forgiven for thinking this is non-fiction, the book handles the context of a terrible war with respect and also in a way which does not sugar coat the realities of a conflict situation. I enjoyed the writing style and really felt like I was there with the characters.
Louanne
Barnes & Noble Reviewer
My husband was in the USAF and says it is especially a great book for those who were pilots or anyone who served our country.
rnb 777
Barnes & Noble Reviewer
A gripping novel of helicopter action in Vietnam. The characters were well developed and the plot was great. The action scenes were interesting and suspenseful. I really enjoyed this book and will look for more from this author. A must read.
Remarkable Story
Amazon Customer
Based upon his experiences in Vietnam Larry Freeland provides a thrilling, compelling and heartbreaking account of a combat helicopter pilot and his crews at the height of the war. The narrative brings to life the meaning to the phrase "they give their all" with vivid examples of courageous, tenacious and selfless service day after day under the most horrendous and stressful circumstances imaginable. The book is a MUST READ and certainly on par with other noteworthy Vietnam accounts such as "We Were Soldiers Then and Young". I found it so engaging that I read it the day after receiving it from Amazon.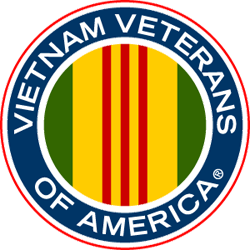 Bill McCloud
Vietnam Veterans of America
Larry Freeland's "Chariots in the Sky '' is a riveting novel of air combat action during Lam Son 719, one of the last big American combat operations of the Vietnam War. He has written a great book about men who control their fears and fly into action knowing they need to be prepared to handle whatever happens.